JetBlue Mint (their business class) has been around for a few years and the carrier recently did a complete overhaul of the service offered on these bookings. I booked a flight to San Diego from JFK to experience it and have both Brunch and Dinner! Here's a JetBlue Mint Review.
If you've flown on Mint before you know that it's one of the best values in the USA market for domestic and caribbean routes. You get a full lie down seat, a meal, and goodies for under $499! Jetblue has also put many safety protocols in place to compensate for COVID19 as well. Lets take a look.
JetBlue Mint Review – The Goodie Pouch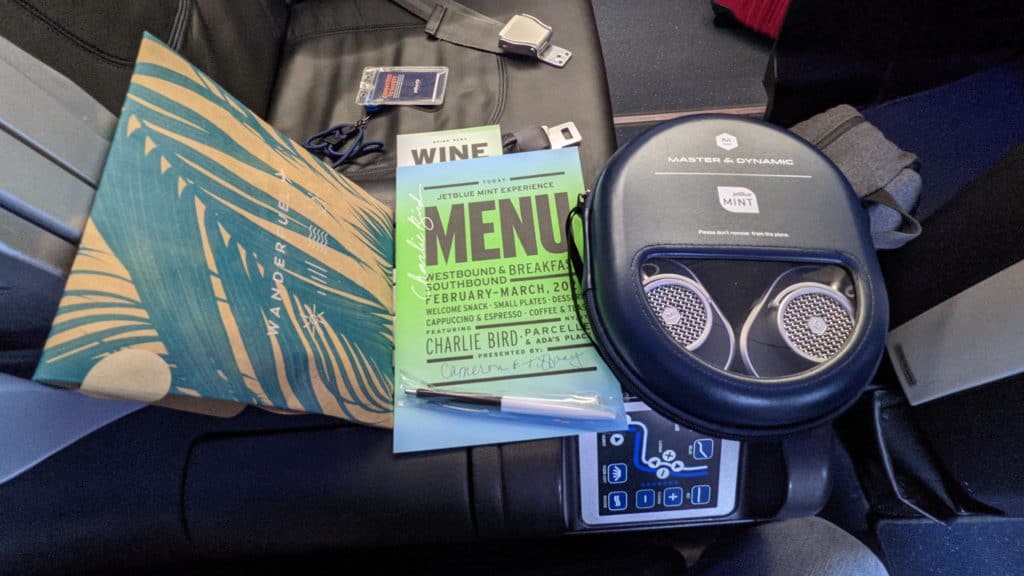 When boarding you get a pouch filled with curated rotating items catered to your route, I was going to sunny San Diego so I got the following to keep :
-Scented Lip Balm (for dry lips inflight)
-Face Mist (to freshen you up when landing)
-Caffinated Mints (to wake you up if the mist didnt work)
-Face Wipes (to remove makeup)
-Collagen Drink Mix (for stress wrinkles lol although mint is stress free)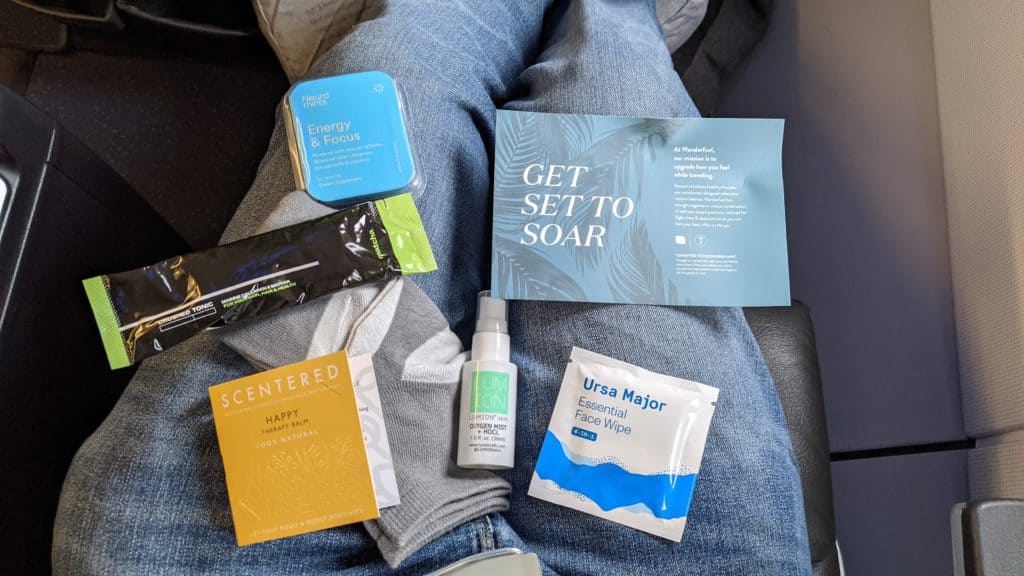 You also get a set of Premium noise cancelling headphones which are fully adjustable and have great audio quality.
Lastly, at the base of your seat is a comfy pillow and throw set which can be formed into a few configurations which match different seat adjustments.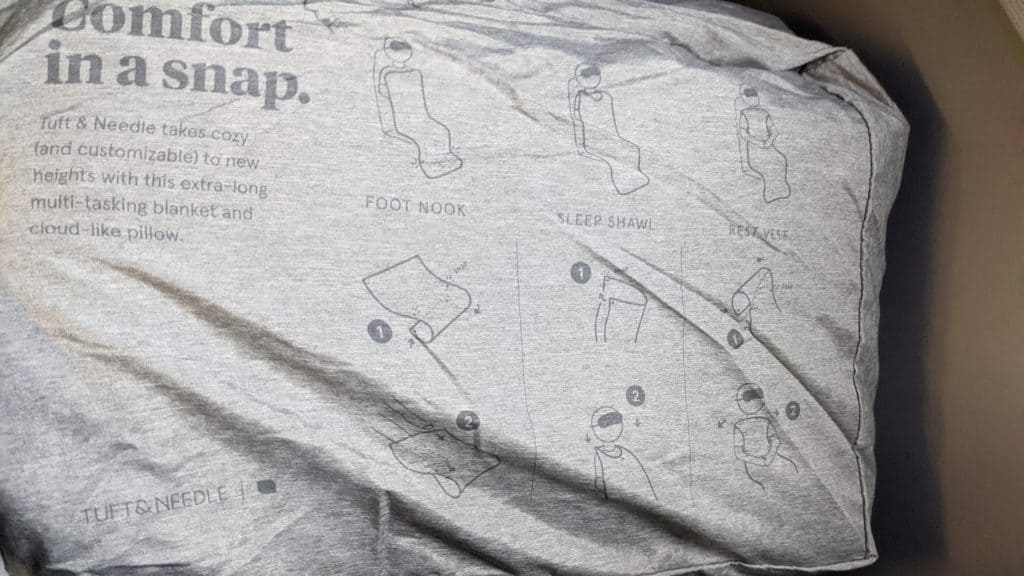 Jetblue Mint Review – Brunch (JFK-SAN)
Once you board and you're settled, meal service begins. If your on a morning flight you get Brunch and on Evenings you get Dinner. The meals are catered to your destination. JetBlue has partnered with NYC based restaurateur Charlie Bird. You get a menu card and a pen and you circle the choices you want. (3 courses, Cocktail, and a Drink)

Brunch was very good, since my destination was California I choose the Avocado Toast and Farm Egg Tart, with a Brioche Waffle to sweeten it out. You also get a rotating welcome pastry, in this case i got a Croissant with Bacon. They come out as shown below, in actual plates with silverware and condiments.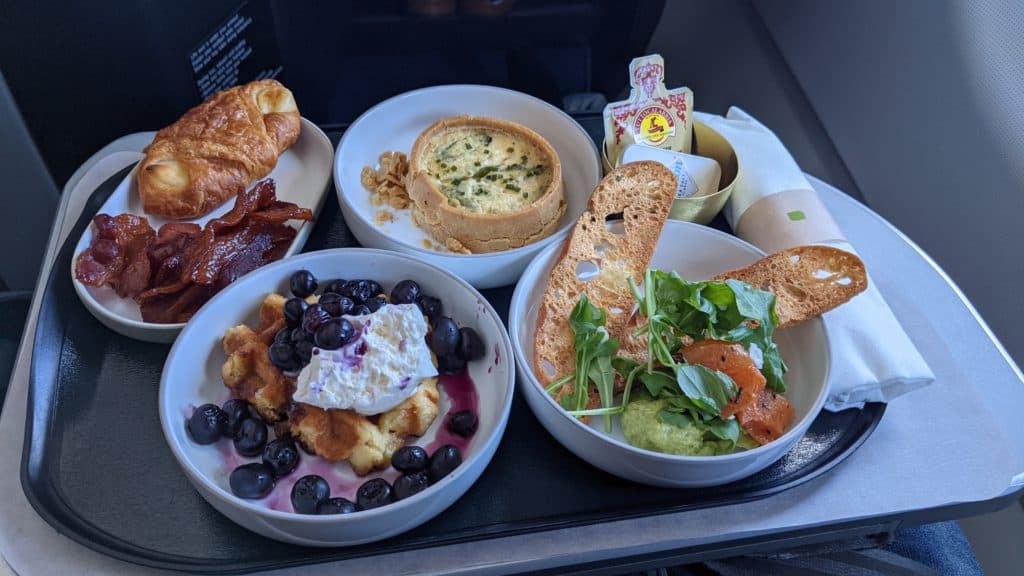 JetBlue Mint Review – Dinner (SAN-JFK)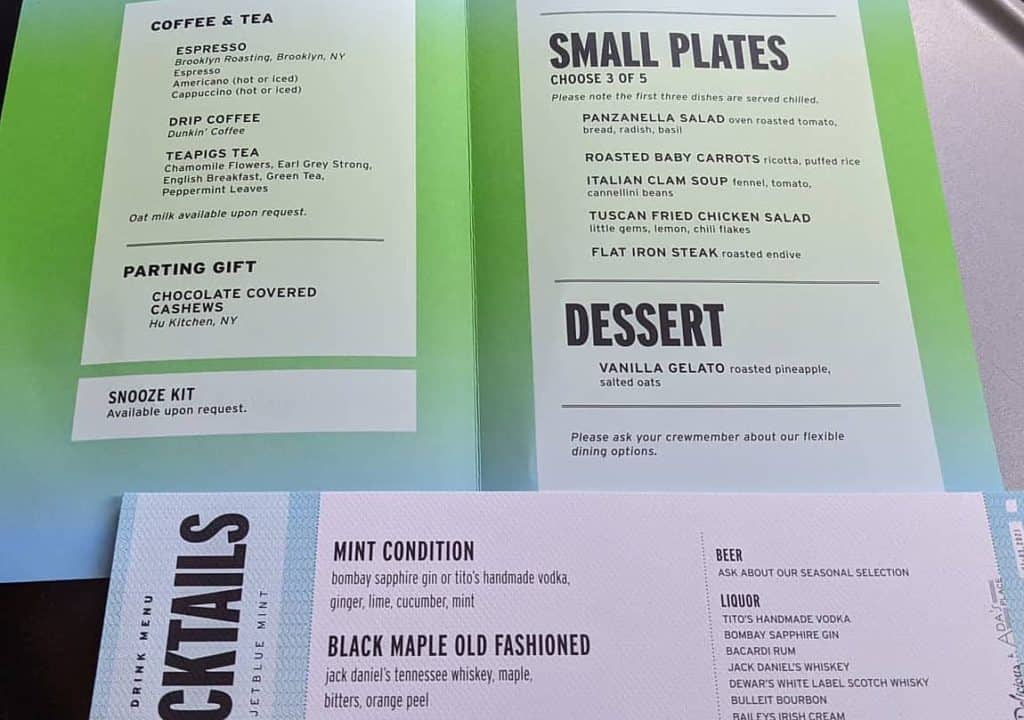 I choose a Panzanella Salad, Flat Iron Steak, Tuscan Fried Chicken Salad. For dessert I picked Vanilla Gelato.

JetBlue Mint Review – Goodies (SAN-JFK)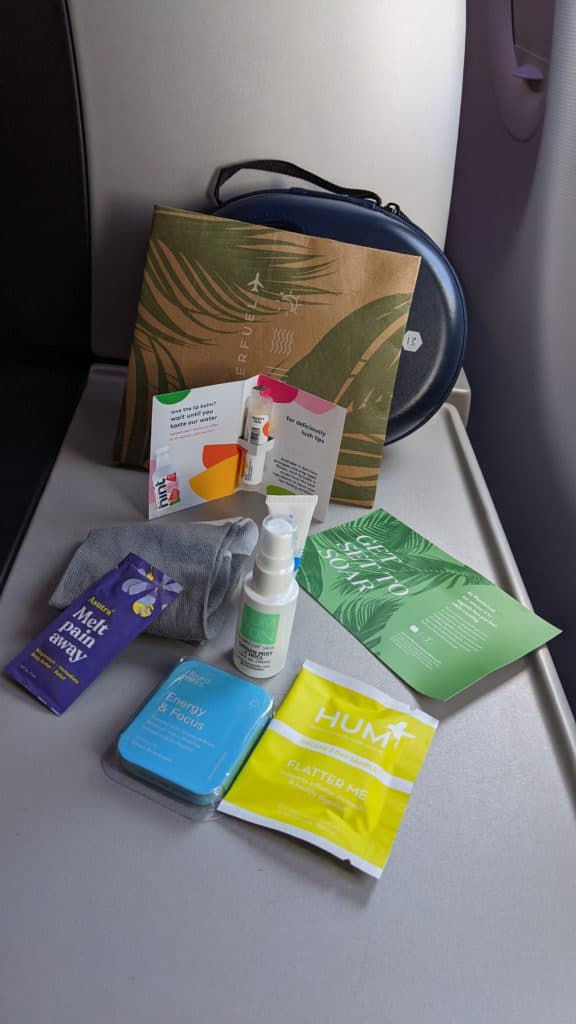 JetBlue Mint Review – The Seat
One of the best things about mint is the seat. You get a fully adjustable seat which converts to a lounge chair and a bed, lots of storage compartments and a large desk for your laptop or bag.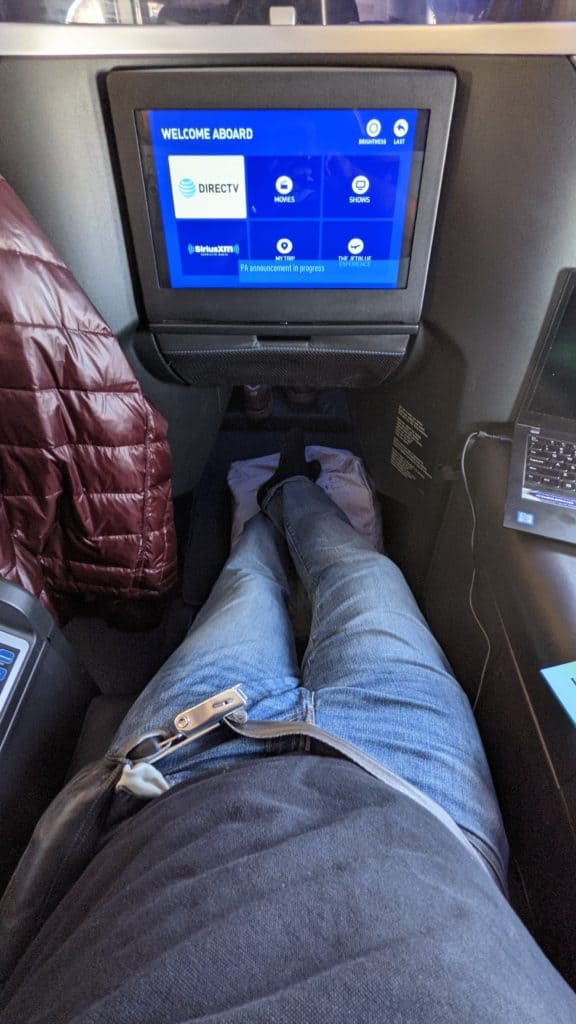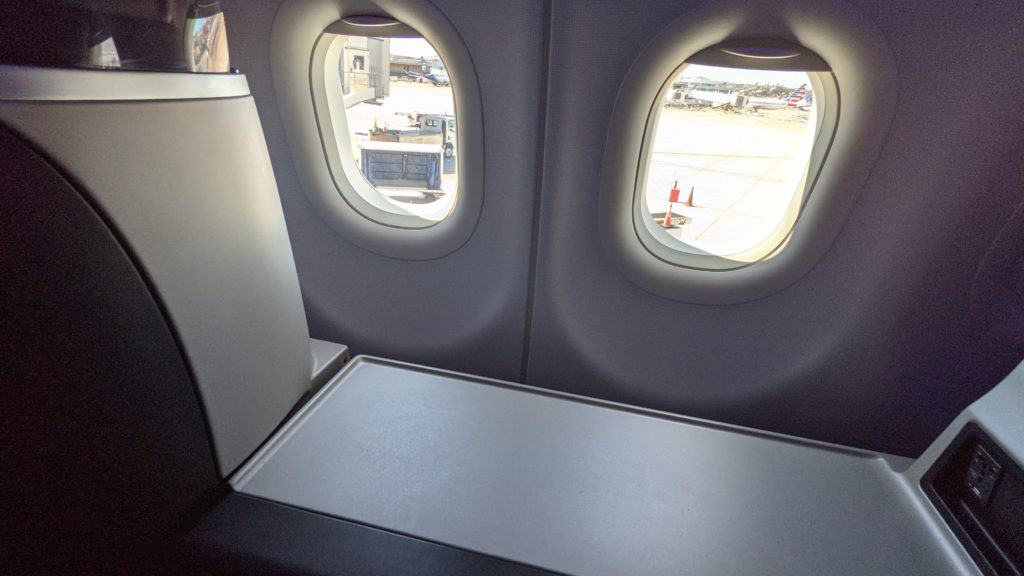 JetBlue Mint Review – Final Thoughts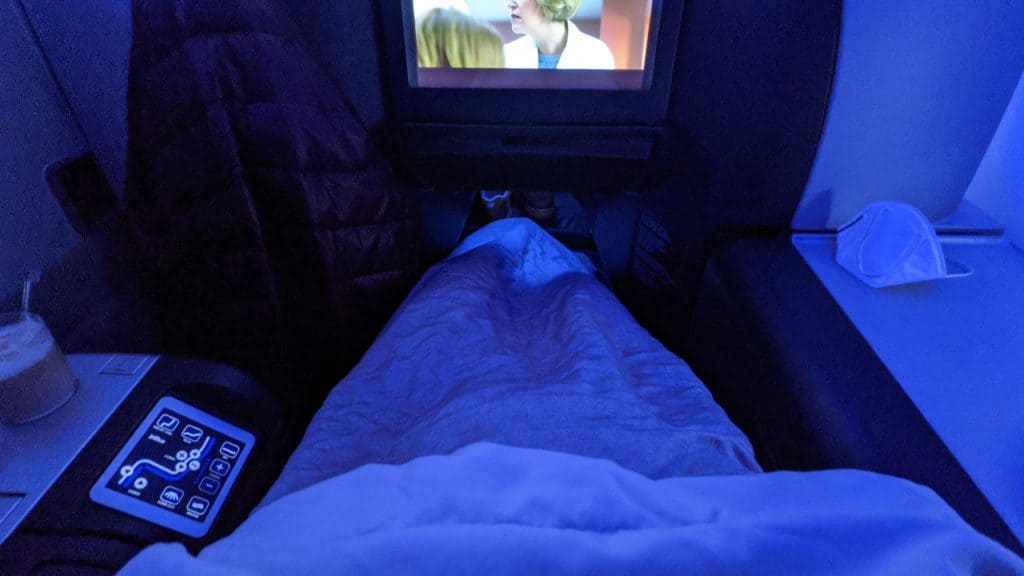 After 2 trips on this route, and experiencing both meals, I can say without a doubt that the new Mint is fantastic, not only is it less than half the price of the larger carriers business fare, but you get pretty much the same if not better amenities and service!
What you didn't see in the photos is the attention to detail and friendly nature of the Inflight crew. They made me look forward to the 6 hour flight between coasts and I cant wait to fly Mint again!