Since the late 1700s Pianos have been made with Spruce, Hard Rock Maple, and exotic woods like Ebony, Mahogany or Bubinga for the veneer and case. Recently, Kawai Piano Company of Japan has achieved a remarkable feat by making a Clear Grand Piano made entirely from Acrylic Crystal. Typically pianos are Polished Black Ebony or Brown veneered wood. But this instrument, the Kawai CR-40 is a one of a kind piano which defies 300 years of traditional piano design by being completely transparent.
I got to spend a day (and night) with this Piano, and this was my Experience.
Note : This Piano is for Sale! Asking price $225k , price may be negotiable and shipping and remote viewing is available (Piano is in NYC). Please Email [email protected] if you would like more info. I know the price is steep, but this is a rare one of a kind instrument that appeals to a certain market or institution which wants a centerpiece for their home or venue. Cheers!
Design (By Day)
The most striking and obvious design feature is the Acrylic material on the Piano. You can see through all parts of the Legs, Case, Music Desk and Lid.
You also get to see straight through the rim making it possible to view the iron plate and soundboard. When you hit those bass strings you can see them vibrate through the lid!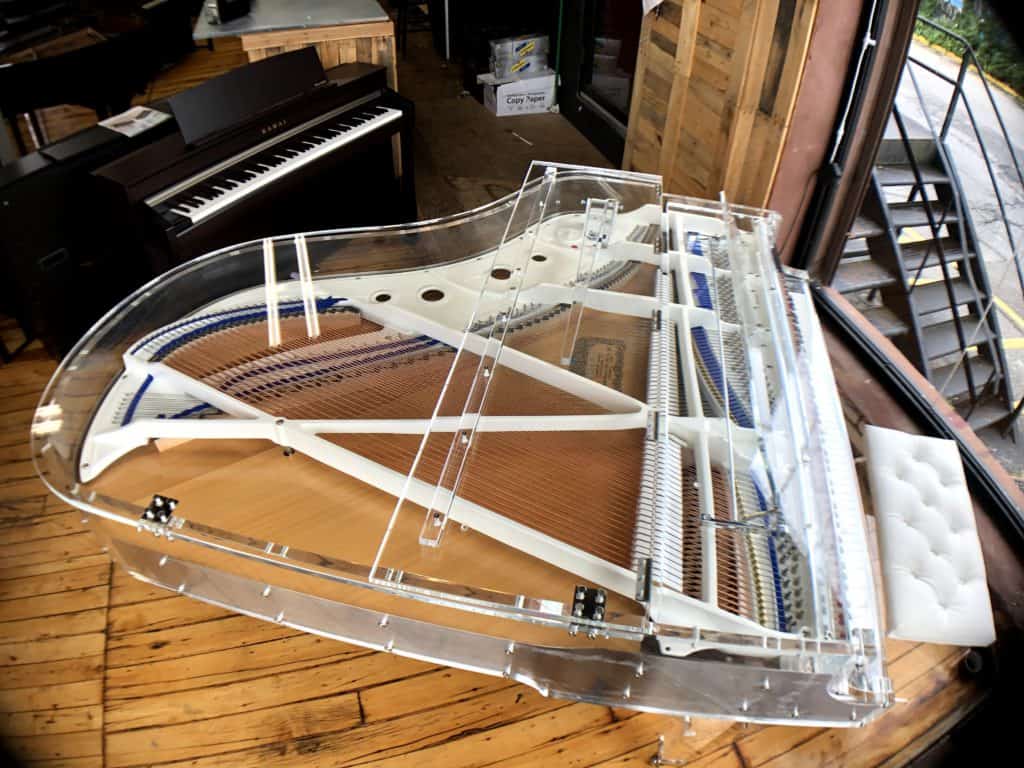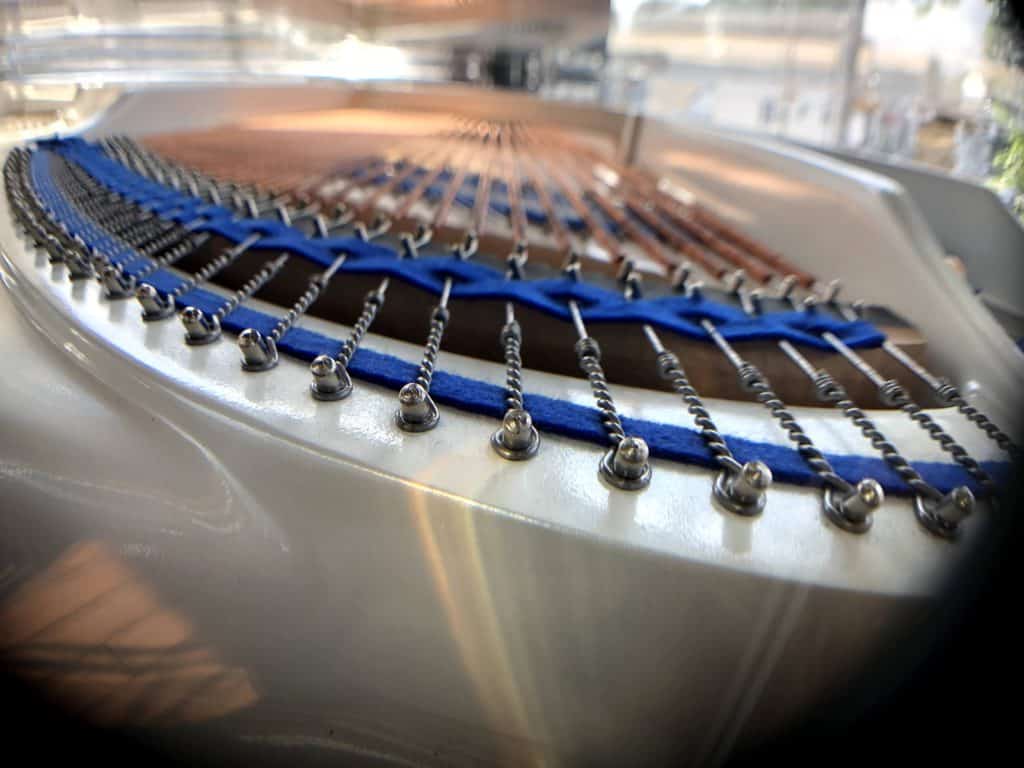 The Music Desk (where you put sheet music is also transparent. Your audience can see the title of the book and it looks like its floating in air (kinda)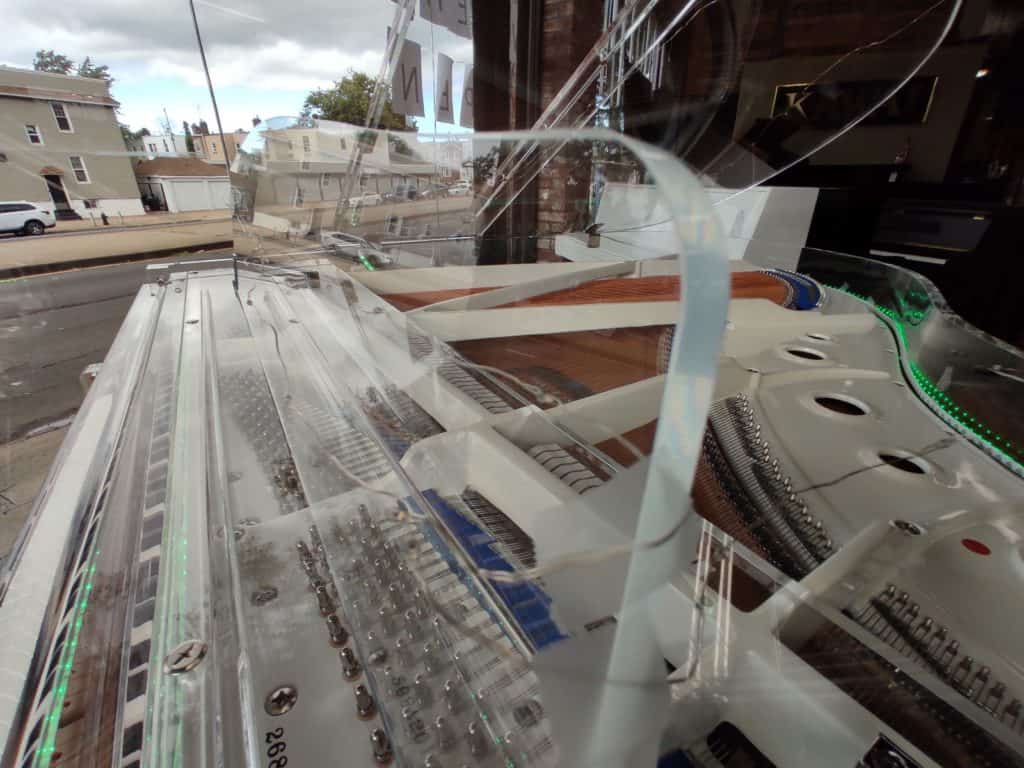 The Keyslip and Front normally blocks the key action completely, but not on this piano. You can actually see the mechanism moving as you play each key which adds another dimension to the pianist.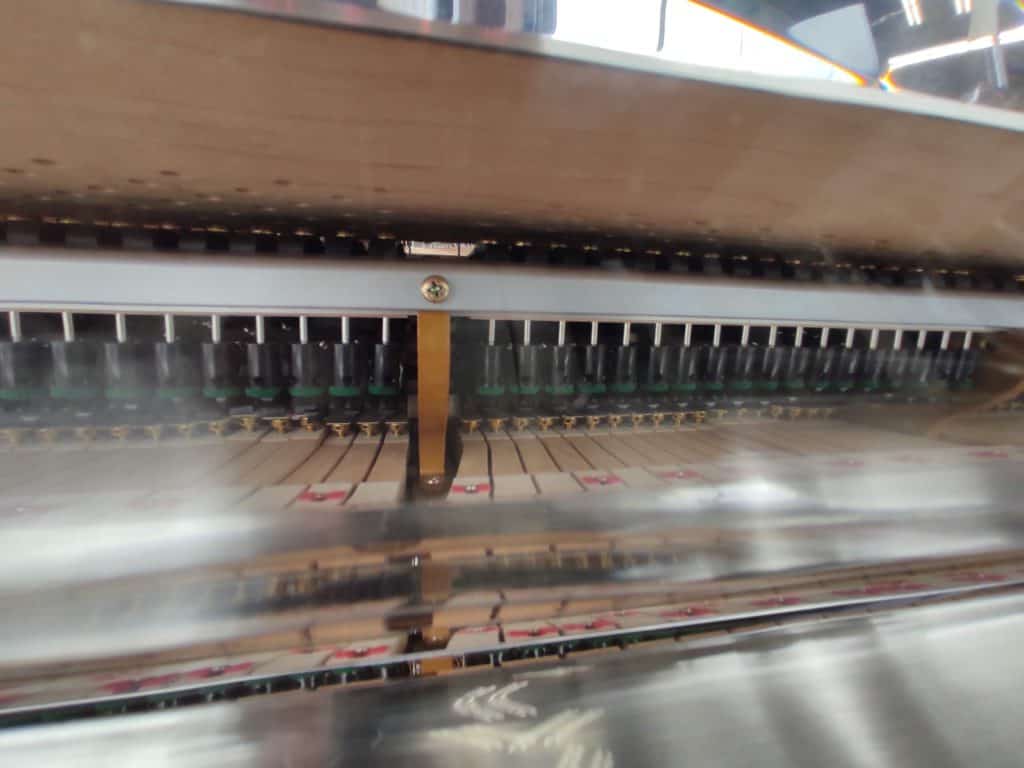 And not to mention, the Key Action is made of Carbon Fiber!

Design (By Night)
This is a Clear Grand Piano, made of Acrylic. The nature of Acrylic reflects and refracts light and this effect becomes magnified when it's dark and you have a light source on the piano.
We decided to add some LEDs and so some long exposure shots. These came out fantastic. See below.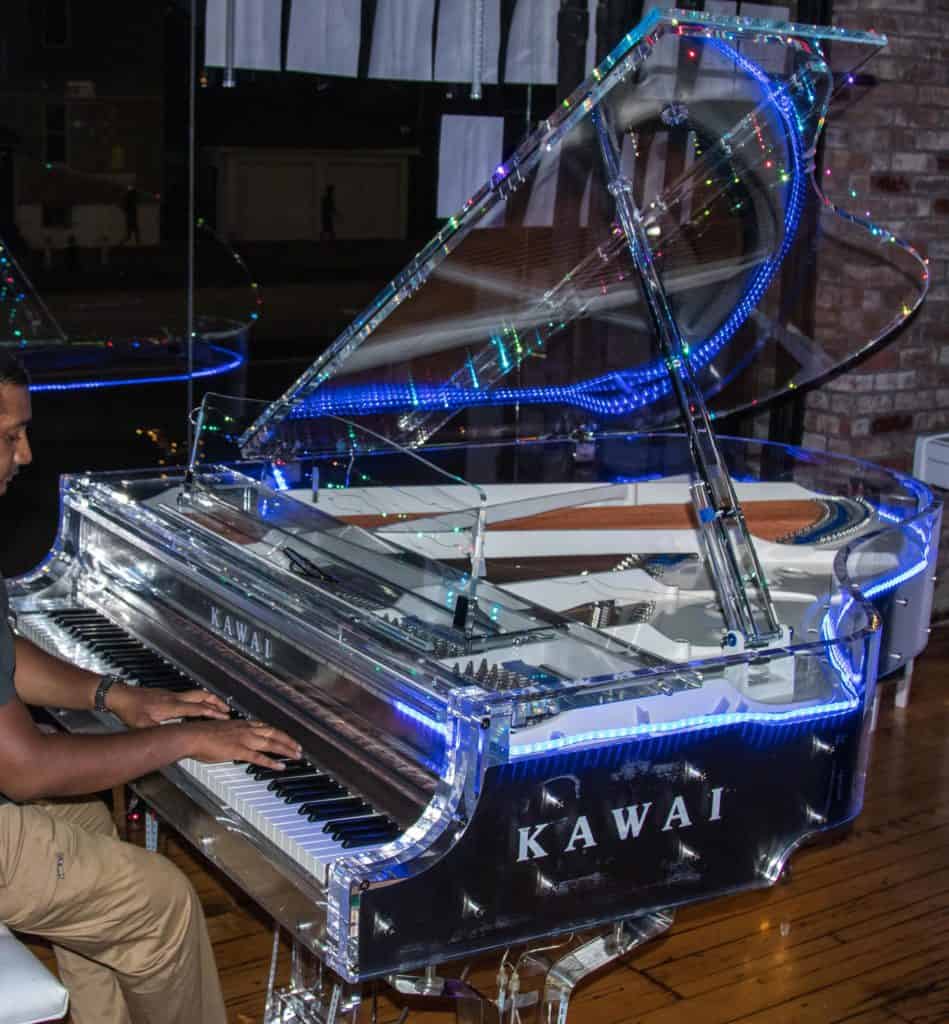 Sound
A Clear Grand Piano has a Clear sound for the most part, nothing is muddy or hazy, however there is still a great degree of warmth in the inert tone of the instrument, which is what Kawai is known for. This has a solid bass and midrange with a depth in the down, the upper range is very clear and projecting. In fact it may be due to the hardness of the lid and rim, which reflects much of the sound out of the piano and gives this piano a great speaking tone and goof volume and projection, perfect for a stage.
To end this article, I'll leave you with a demo of the sound. I played First Step from Interstellar, this piece starts in the lower end and works up to the upper end so you can hear all octaves.
Once again, this piano IS for sale in the NYC Area. Please email me at [email protected] if you would like to get fwded to the salesman.